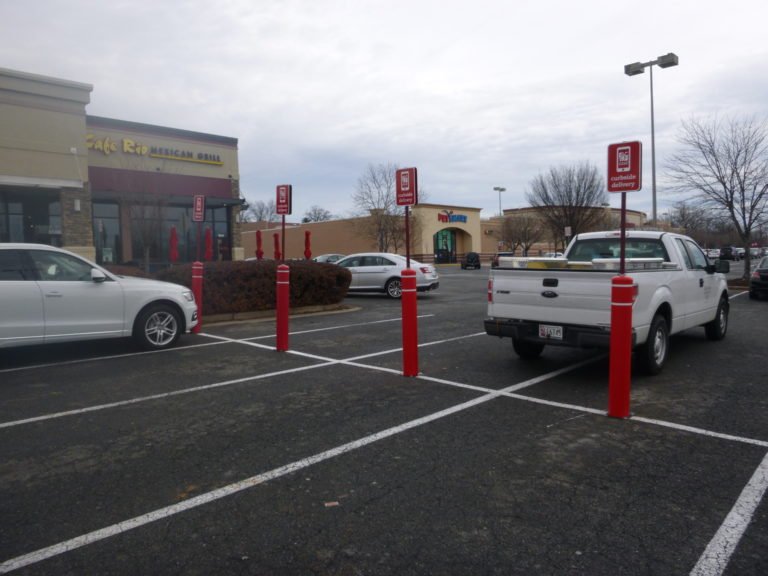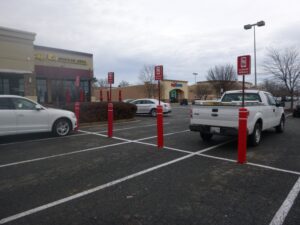 Shopping center and mall parking lots can be a dangerous place for signage. Wide open areas and crowded areas can breed careless mistakes for drivers and pedestrians. Our flexible signs and bollards are able to lessen the consequences of these mistakes by remaining flexible and durable upon impact!
Learn How Much You Can Save! Start Shopping For Posts Now! Direct Pedestrian Traffic!
Here are just a few of our FlexPost customers…
Kroger – Cleveland, OH
The Avenues Mall – FL
Spokane Valley Mall – Spokane, WA
Quail Springs Mall – OK
King of Prussia Mall –PA
DeVille Developments – Canton, OH
Concrete bollards in parking lots are illogical and dangerous. Protect yourself and your customers with an impact resistant system that is safe and cost effective. FlexPost's construction and composition allows the posts to be hit repeatedly without being damaged. No longer worry about replacing sign post after sign post!