2019 National Pavement Expo
We will be exhibiting at the 2019 National Pavement Expo (NPE) in Nashville, Tennessee from February 27th to March 1st.
NPE brings together professionals with a background in paving, seal coating, striping, sweeping, traffic control and more! We, along with hundreds of other companies, will be displaying products that will make help the hard work done in these industries.
We will be at Booth #1245! Please stop by and say hello! We will be showcasing our flexible sign posts, bollards, and new product: The Post-Lite™!
Drop off your business card for a chance to win a FREE FlexPost! Hope to see you there!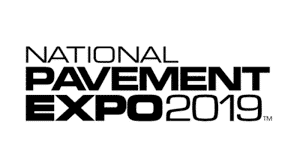 Follow us on Twitter (@Flexpost_Inc) and like us on Facebook (FlexPost Inc) for more parking industry news and history!