2017 MISHE Annual Conference
FlexPost Inc. will be attending the Michigan Society for Healthcare Engineering (MISHE) Annual Conference from September 27th-September 28th in Traverse City, Michigan! MISHE aims to build and maintain safe, energy-efficient, and healthy buildings. Healthcare facilities managers, architects, engineers, and suppliers are the key to creating and implementing these strategies. This conference will enable healthcare professionals to network and learn how his or her facility can be improved through innovated technology and strategies!
We will be exhibiting at this conference at Booth #27! We will be introducing our FlexPost-XL™ and FlexPost-SM™ units to conference attendees. Stop by and say hi to us and leave your business card at our booth for a chance to win a free FlexPost® Standard!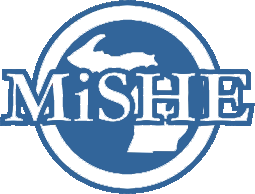 Follow us on Twitter (@Flexpost_Inc) and like us on Facebook (FlexPost Inc) for more parking industry news and history!