Physical mail is one of the oldest forms of communication. With the emergence and convenience of email, letters and mail are often thought as a declining and outdated way of communicating. However, physical mail shows no signs of slowing down. In 2016, almost 155 billion pieces of mail were delivered in the United States alone. Mailboxes have allowed us to continue to receive and deliver mail for over a century.
The Emergence of Mailbox
Prior to the 1850's, mailboxes were extremely uncommon and hardly used. By the early 1860's, Free City Delivery  made mailboxes essential. US citizens now enjoyed the luxury of having mail delivered directly to their home or business. An initial problem was that mailmen often had to wait extended periods of time for patrons to come the door and retrieve the mail. To solve this, people began installing residential mailboxes or letter boxes so mail could be collected without worry. Philip B. Downing is credited with inventing the letter box with a hinged door that protected the mail within. He was granted his patent on October 27th, 1891.
A few years later, the United States Postal Service (USPS) made it mandatory for homeowners and businesses have a mailbox outside to ensure mail was delivered and received. Mailboxes became more popular than letter boxes since the mail carrier no longer had to go to the physical outside of the house to place mail. Mailboxes allowed for quicker and efficient deliveries since the carrier can remains roadside while delivering.
Joroleman's "Tunnel" Mailbox
Mailboxes, especially ones on rural routes, used to be homemade and created from old containers and insecure poles that were placed along the road.The USPS wanted mailboxes to be made of steel to improve durability. A  signal marker was also wanted to show the presence of outgoing mail to mail carriers. To accomplish both these wants, Post Office engineer Roy J. Joroleman constructed one of the most recognized mailbox designs in 1915 (See below). His famous "tunnel shape" mailbox was not patented to allow for competition between manufactures of mailboxes. The simplicity and effectiveness of the design has led to its popularity even to this day. The round shape allows mail and parcels of all sizes to fit within the mailbox and the flattened bottom side makes it easy to be secured to a pole.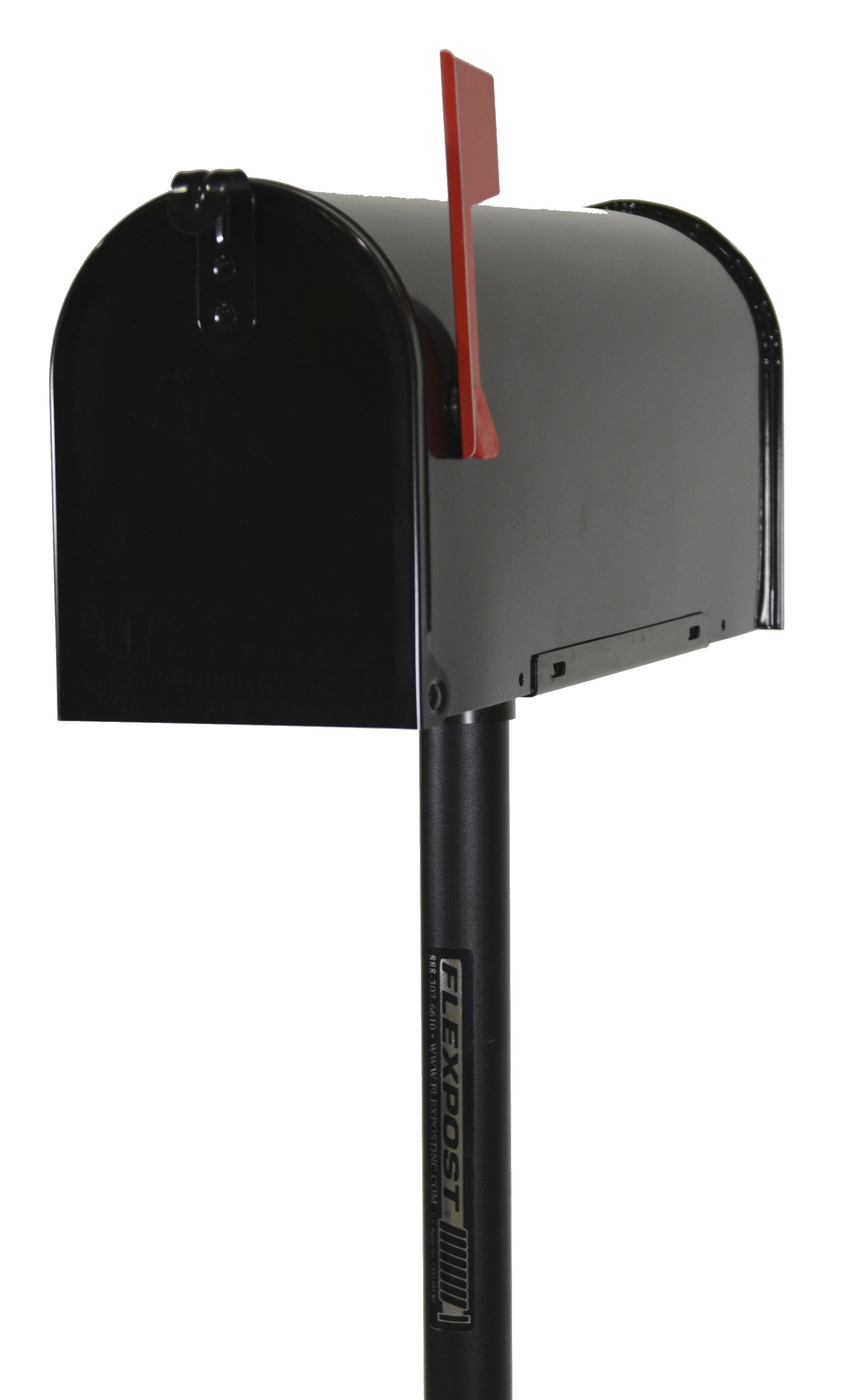 A modern-day version of Joroleman's original design.
Although mailboxes have been around for over a century, they have undergone little change because of Joroleman's design and USPS' guidelines to guarantee carrier safety and delivery efficiency. Per the USPS, some requirements are that residential mailboxes should be 41″-45″ from the road while being buried no more than 24″ deep. USPS also has specific engineering standards that manufactures must abide by. Residents are advised by the USPS to do an "annual checkup" on mailboxes to see if they are in fair condition.
The FlexMailbox™
General wear and tear of the mailbox and the mailbox post can be a result from snow, hail, and wind. However, some technology has advanced mailbox durability and design while staying within USPS' guidelines. To make mailboxes more durable, we introduced the FlexMailbox™.
The FlexMailbox™ is a flexible mailbox post that is able to offer 360° flexibility when struck. The post returns fully upright after impacts with the help of carbon steel spring at the bottom of the post. The mailbox post is compatible with any standard mailbox and is installed in minutes.
The post can be mounted in asphalt, concrete, and into the ground. Regardless of how it is anchored, it will comply with US and Canadian regulations by standing at 42″. The FlexMailbox™ is designed to never be replaced.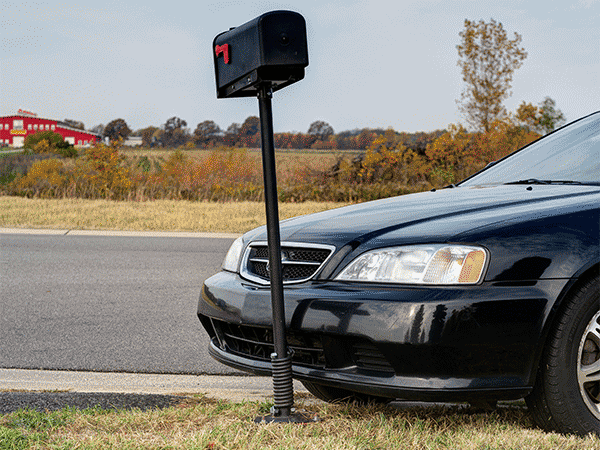 FlexMailbox™ in action.

Follow us on Twitter (@Flexpost_Inc) and like us on Facebook (FlexPost Inc) for more parking industry news and history!